How Custom Wrought Iron Features Can Enhance Your Commercial Property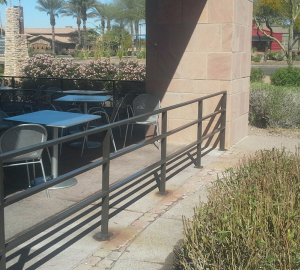 Regardless of your industry or the size of your business, it's important to maintain the security, as well as the aesthetic appeal, of your commercial property. Whether you are in need of new perimeter fencing, decorative accents, or anything in between, custom wrought iron may offer a way to enhance the beauty of your property while keeping your valuable assets safe.
At DCS Industries, we are experts in designing, manufacturing, and installing unique custom wrought iron features for residential and commercial properties alike. Our team will work with your business to create a design that suits your specific needs and the style of your property. Here are a few examples of custom wrought iron items that we offer:
Outdoor Railings
Whether on a balcony or a staircase, outdoor railings are essential for promoting safety and are often required by local building codes. Therefore, they must be able to withstand the elements while upholding their integrity and durability, while also maintaining an attractive appearance. Wrought iron is the perfect material for fulfilling both of these goals. At DCS Industries, we use premium-grade steel and the highest-quality components in all our wrought iron products, ensuring that your railings will stay in sound condition for years to come.
Fences and Gates
The right fences and gates offer a way to control who accesses your property, delineate boundaries, and enhance curb appeal—and what better way to do so than with beautiful wrought iron? From sleek and simple to decorative and ornate, DCS Industries can create wrought iron fences and gates that suit your style while improving security.
Protective Cages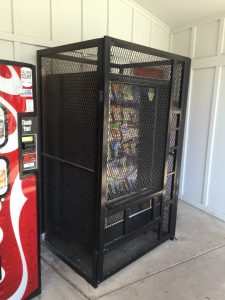 From equipment like air conditioning units and vending machines to trash or recycling dumpsters, protective cages are designed to protect and control access to important items on your property. With our highest-grade hardware and premium-grade steel, our protective cages will reliably fulfill this function.
Decorative Accents
Creating a beautiful space for your customers is a great way to boost your business. Our decorative wrought iron creations will enhance the look of any space while reflecting your unique style.
How can custom wrought iron improve your commercial property? Call DCS Industries today at 623-825-7700 to find out!