Commercial Property Fencing Gallery
Personalized Commercial Fencing Design
 We work hard to match the design and feel of your commercial property with options like customized curving, powder coating, or electrostatic painting for high quality finishes.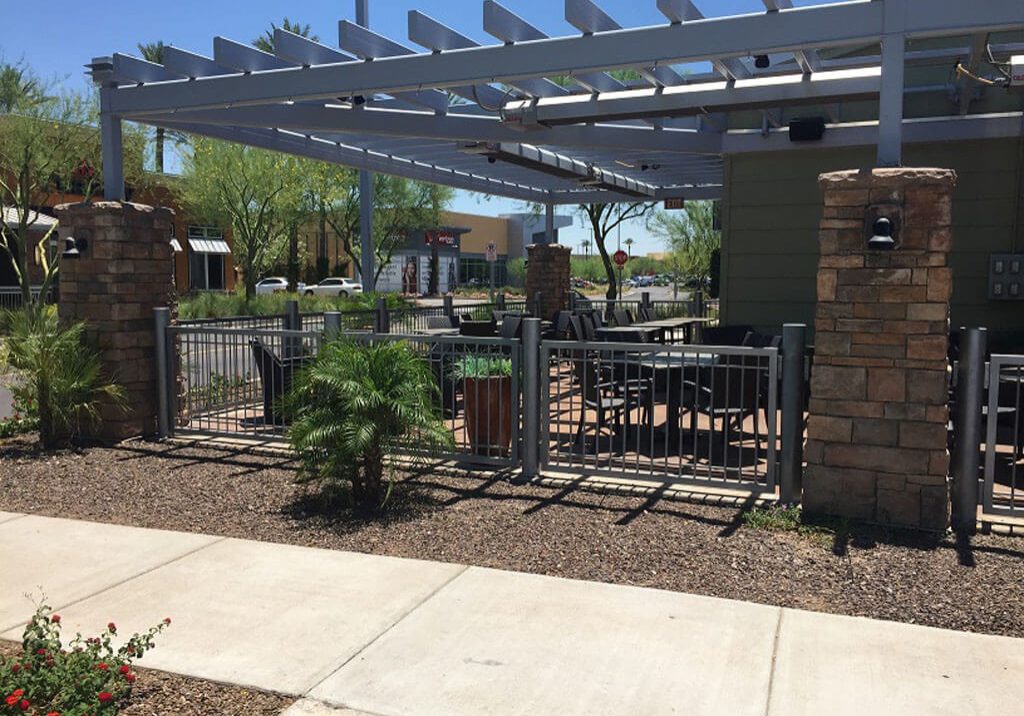 Licensed Installers & Quality Work
DCS Industries, LLC is dedicated to manufacturing and installing only the highest quality commercial fencing and gates in Arizona and to giving you high quality and proficient service. Let us help you ensure secure fencing without sacrificing on looks with custom wrought iron work.
Unlike other fencing materials, wrought iron combines high quality security, resiliency, durability, and the elegance that you want to update and complement the look of your commercial property.
Fencing comes with various coating options: single-powder coat, double-powder coat (zinc primer to prevent rust + 4 year no-rust warranty as long as water source does not hit fence), galvanized powder coat (10 year no-rust warranty, regardless if water source hits fence).
Our commercial fencing options include:
Security fencing
Perimeter fencing
Restaurant patio fencing