Traffic Barrier Gates and Manual Swing Gates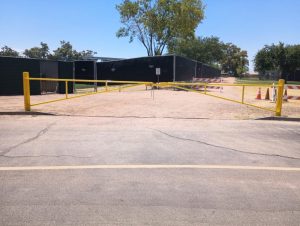 Traffic barrier gates are an important tool for property owners seeking to control and regulate vehicle access around key areas. Barrier gates are a great fit for entrances, driveways, parking lots and access points that would benefit from restricting unauthorized access, while still allowing easy entry for permitted vehicles. At DCS Industries, we offer a number of different types of traffic gates to meet your needs, including manual swing gates, traffic barrier gates, and Sentinel swing gates.
We work closely with property owners to assess their security needs and provide industry-leading fencing and barrier options. Whether you are looking to prevent certain types of vehicles from entering your property, zone off commercial areas or construction sites, or control traffic flow, we can work with you to enhance access control on your premises.
Our gates are manufactured from premium-grade steel and outfitted with the highest-grade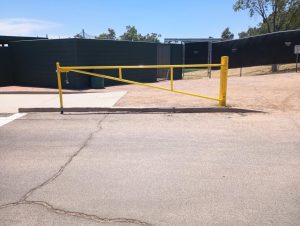 hardware on the market to give you the peace of mind that the gates you purchase from us will stand up year after year. Because we control every part of the manufacturing process, we can offer you the highest quality product at a competitive price. All of our gates include a powder-coated frame to mitigate the effects of water damage or wear and tear over time. We offer single and double gate options, ensuring that any space will be protected from unsanctioned activity.
If you are looking to upgrade the security and safety of your property, we offer a number of different traffic barrier gates to prevent unauthorized access and control the traffic that can enter your premises. Contact us today to request a free estimate!