Professional Roller Repair
DCS Industries, LLC offers sliding glass door repair in the Phoenix area with door roller replacement.
When a sliding patio door is difficult to open and is not working, it can feel like it weighs a ton.  Adding to the hassle of trying to close the door, the door can then become a safety hazard and energy efficiency problem.
A sliding glass door can be difficult to open for a number of reasons:
The sliding door rollers are worn due to age, rust, moisture
Worn down track
Build-up of pet hair and dirt on the rollers or track
The lock sticks
Heavy Duty Sliding Screen Doors
DCS Industries, LLC carries all-metal heavy-duty sliding screen doors for durability and property aesthetics.
There are no plastic parts on our screen doors, each screen door has:
steel 1¼" ball bearing rollers
2½" extruded aluminum frame
In the Arizona heat this is a very desirable feature. Strong, sturdy metal keeps its shape, strength and endurance. No more family, friends, or pets walking into the screen and bending the frame; making it less likely for the screen door to come off the track.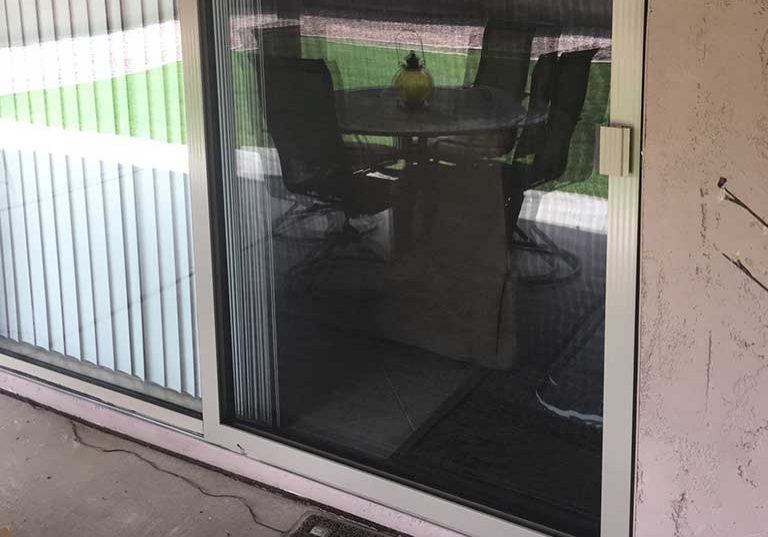 "We got our new rollers for an 8' patio door this morning. The man we had was wonderful. Didn't take him long and works like a dream. We lived her 2 months and could barely open the door so scheduled new rollers. Didn't expect it to slide more easily than a new door does.Was well worth the money it cost!
Thank you!"